Welcome to Avvid Corporation
The premier partner for Precision Machining.
​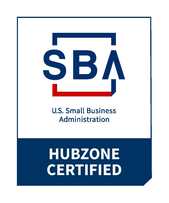 ---
Wherever you are in the United States, if you're looking for outstanding Precision Machining, Design for Manufacturing, and support you can count on, you couldn't have come to a better place!

Avvid Corporation stands out as the nation's premier provider of exceptional CNC machining services for a wide array of applications across a diverse range of industries. Our services are sought after by small, medium, and large companies like gun manufacturers, archery industries, medical device manufacturers, aerospace companies, and many other manufacturers that may need precision parts machined from metals or plastics.

With over 20 years of tried, tested, and proven excellence in delivering precision components made to precise customer specifications, we have established ourselves as the leading provider of exceptional precision machining services for clients who wouldn't settle for anything less than spectacular work.

We have been growing at a steady pace for more than two decades now, and we are large enough to accommodate big industries and huge demands. What we truly stand out for is our exceptional personalized service and a strong commitment to total customer satisfaction.

When you come to us, you'll immediately feel our genuine care for your needs. We take the time to listen and thoroughly understand what you want to get done in order to deliver the exceptional results you've come to love and expect from us.
---
---
At Avvid Corporation our team can help you with your design and manufacture of small components by utilizing state of the art CNC machinery.

Avvid is large enough to serve BIG industry, yet small enough to make every customer important.
---
Avvid Corp

specializes in precision machining of small to medium size parts that have a high degree of complexity. We work with aluminum, brass, bronze, steel and plastic.

​

Avvid Corp's

team can take your prototype, design sketches, or ideas to reality with 20 years of expertise in custom part production. Your parts, designs, and prototypes are always proprietary!

​

We serve many markets including OEM manufacturers that need metal machined parts and custom components; gun manufacturers, archery manufacturers, medical device manufacturers... any manufacturer needing small, specialized parts.

​

Contact us

today with the details of your project and let Avvid make your concepts reality.
---
About AVVID Corp
AVVID Corporation began in 1995 with 4 partners and a great idea.

The partners developed this idea slowly, at first, while holding full-time jobs as manufacturing specialists for two different companies. But soon AVVID's products and services were in such demand that they started full-time and employed two sales representatives. AVVID Corporation has been growing for more than 25 years in its technology and staff to be a powerful presence in the market.

At the end of 2015, AVVID Corporation relocated to Laramie, WY to better meet the demands of their clientele.

In 2020 Avvid Corporations QMS became ISO 9001 and 13485 certified

---
Mission Statement
Avvid Corporation is a manufacturing firm which offers top quality, tight tolerance machined parts, competitively priced, with a talented staff using state of the art equipment and machinery. We serve a wide variety of markets and industries always striving to achieve complete satisfaction to establish a business relationship as a lifetime customer. We work together as a team and value all team members, everyone working together to meet our desired goals and objectives.
---
Need a Free Quote?
*All quotes and purchases from Avvid Corporation are subject to Avvid Corporation's standard Terms & Conditions unless otherwise specified. See bottom of page for standard Terms & Conditions.
---
With a wide variety of machines and a full team of highly skilled, seasoned CNC machinists, we see to it that we get the job done exactly as you want it, and within the agreed timelines and budget.
So if you want nothing less than superior Precision Machining, Design for Manufacturing, and other services you can trust, call us today at
(307) 742-2113
, or email us at
sales@avvidcorp.com
. We're open to serve you from
8:00 AM to 5:00 PM
daily.


Avvid Corporation standard Terms & Conditions:
Quoted price and dates are based on date of quote. Machine and material availability may change post quote. Any changes will be communicated to the customer in writing. Outside processing and Material is Price-in-effect; 3rd party processors reserve the right to adjust pricing at time of service, in turn Avvid reserves the right to adjust pricing at time of processing/shipping accordingly.
Unless otherwise stated, quote does not include documented QC operations, inspection reports, or other conformance items.
Unless otherwise stated herein, the prices quoted are F.O.B. Seller's plant. The amount of any local, state or federal tax levied on the products and/or services referred to herein to the date of shipment shall be added to the amount paid by Buyer and shall remain the sole responsibility of Buyer.
Pricing is for lot(s)/quantities as quoted. Changes in quantities, partial orders, and design changes are subject to price increases. Any changes required by customer must be communicated in writing. Quote is based on information provided by the customer. Avvid is not responsible for inaccurate of incomplete information provided by the customer and such may result in changes to price and delivery or cancellation of sales order.
Purchaser acknowledges that ten (10) days after receipt of the Goods will provide Purchaser with a reasonable amount of time to inspect the Goods. Therefore, the Goods shall be subject to final inspection and acceptance by Purchaser within ten (10) days after receipt by Purchaser. Purchaser's failure to inspect within said time shall constitute a waiver of Purchaser's rights of inspection and rejection. Upon inspection of the Goods within said ten (10) days, Purchaser shall immediately notify Avvid Corporation in writing as to any Goods that Purchaser intends to reject and particularize in detail the reasons for such rejection, then return to Avvid. If, upon inspection, Purchaser fails to immediately notify Avvid Corporation as to which Goods it intends to reject and return, such failure to notify and/or return shall be deemed an acceptance of the Goods by Purchaser. Upon Avvid Corporation's receipt from Purchaser of a timely notice to reject, Avvid Corporation may, at its option, cure within a reasonable amount of time.
All Goods not properly rejected by Purchaser hereunder shall be deemed conforming and accepted by Purchaser.
Any portion of the price which is not paid in accordance with the terms of payment herein stated shall bear interest from the due date at the rate of 14% annually, compounded monthly, until paid.

For more information or questions email sales@avvidcorp.com

CNC MACHINING SPECIALISTS • ISO 9001 • ISO 13485

•

HUB Zone
Site powered by Weebly. Managed by
Dotster